CrossOver heads North: say hello to CrossOver Finland
CrossOver has been selected by the jury of the European Media and Information Fund, securing its place in the second round of calls for proposals amidst 100 applications.
The project is now set to extend its reach to Finland. With its recent NATO affiliation, close geographic ties to Russia, and the upcoming Finnish presidential and EU elections, Finland is in a position where disinformation could thrive. To tackle this, CheckFirst has joined forces with Faktabaari, a distinguished fact-checking and media education NGO to continue monitoring recommendation algorithms in Finland.
Expanding our watch on recommendation algorithms
Building on the successes of the CrossOver pilot in Belgium, CheckFirst plans to set up a monitoring network within the residences of volunteer participants. This system will provide real-time data on algorithmic content suggestions across multiple platforms, offering insights into the disinformation spread and its influence on Finnish citizens. Data will be further augmented by official platform APIs. With their extensive background in data handling, CheckFirst will delve into this data to discern trends and patterns. This data will be transparently presented through online dashboards. (see our methodology to know more)
For this project, user simulating systems will be sent all over Finland to address the challenge of geolocation influencing recommendation algorithms. The covered areas will include:
Helsinki
Turku
Tampere
Oulu
Lappeenranta
Joensuu
Jyväskyla
Kuusamo
Kittilä
Seinäjoki
Salo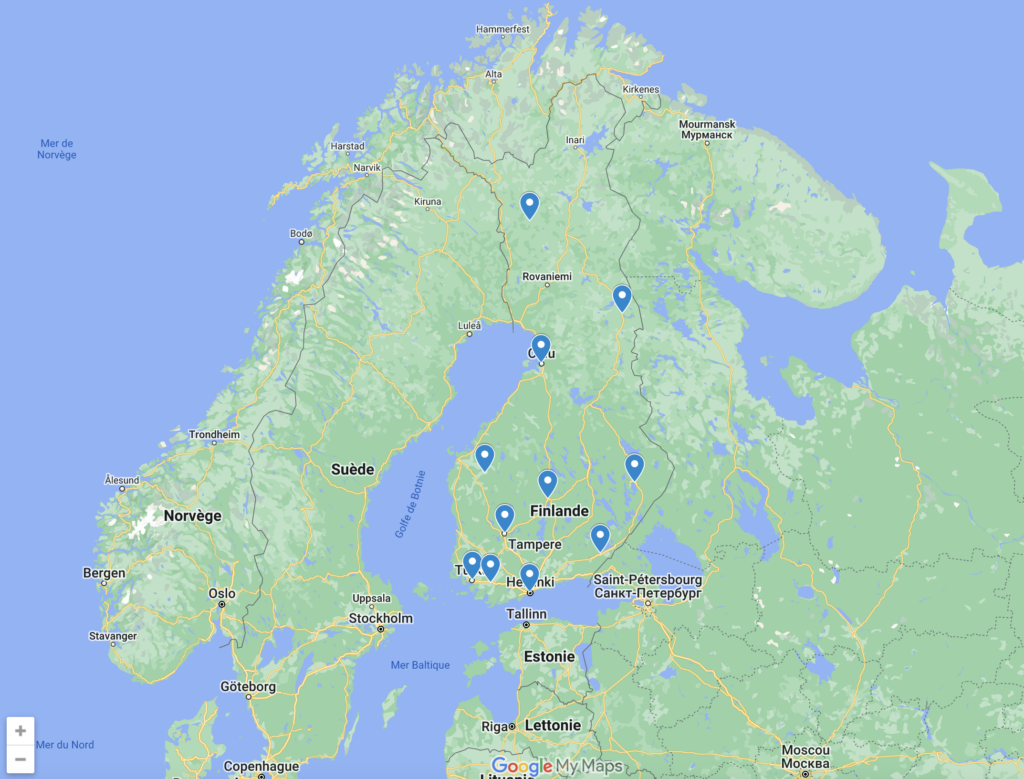 Addressing the Gap: Monitoring Disinformation in Finnish Amidst English-Speaking Initiatives
Based on data collection, Faktabaari will spearhead deep dives into the disinformation stories and their sources as highlighted by the data. With their established expertise in fact-checking and media literacy, Faktabaari will rigorously analyze these narratives, striving to unveil their roots. The outcomes will be shared in investigations, as well as comprehensive focus reports and distributed to a wide audience including the public, policymakers, journalists, civil society groups, scholars, and more.
Our combined efforts will forge a solid and trustworthy model to gauge the repercussions of disinformation in Finnish society. Marrying CheckFirst's technical acumen with Faktabaari's dedication to investigative journalism and Media and Information Literacy (MIL), we hope this venture is poised to make a substantial difference in Finland's journey to decode and counteract the disinformation challenges of this pivotal era.